Important Message regarding the COVID-19 Coronavirus:
Following the directives and guidelines of the Archdiocese of Miami in the fight against the Covid-19 Coronavirus, the Seminary will remain closed to non-seminarians and non-authorized personnel till further notice. To see events Live Streamed on our facebook page, please click the button below.
Let us remain in solidarity with all those affected, trust in the power of prayer and pray for one another.
May God Bless you.
Click here to access our facebook page for Live Streamed Events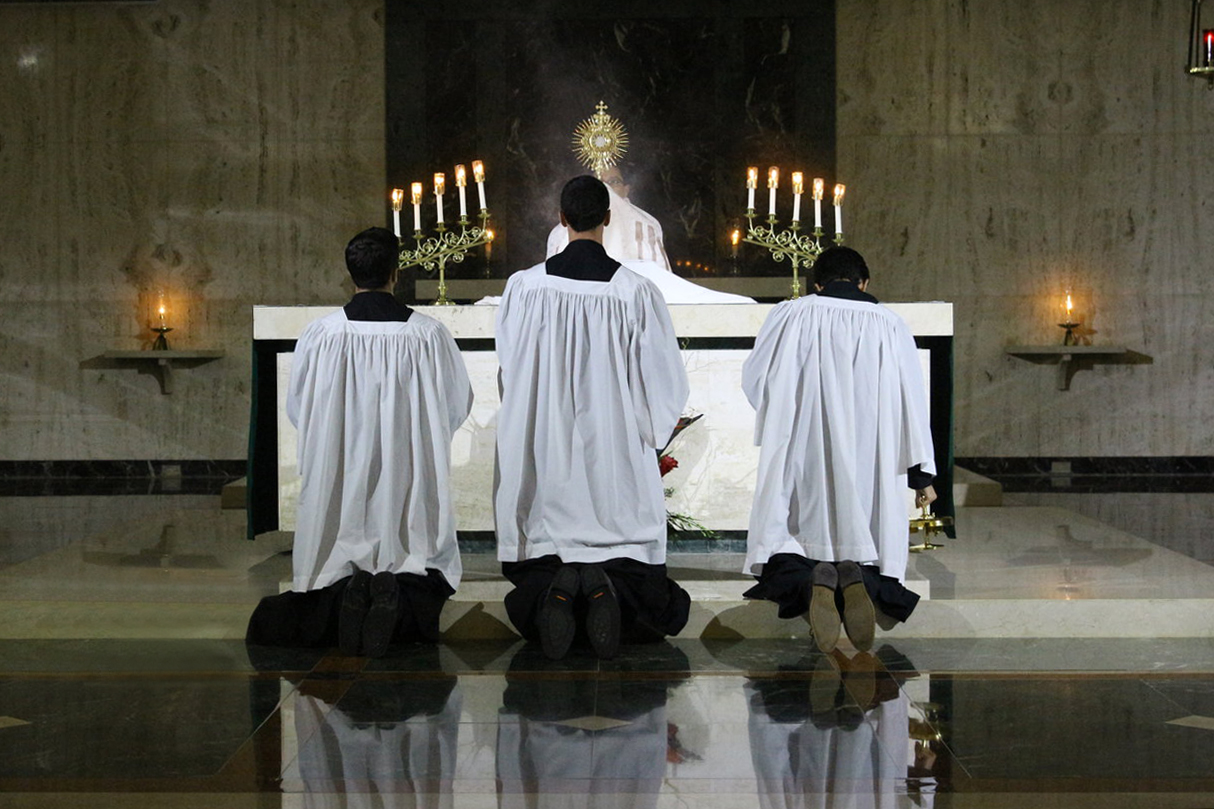 Christ at the Center of Our Life
At the heart of seminary formation is not an idea, an ideal, purpose, aspiration or plan, no matter how lofty or noble.
At the heart of formation is a person, and His name is Jesus.
He is at the center of everything a seminarian does, everything a seminarian is, everything a seminarian aspires to become.
At the heart of formation at St. John Vianney is something very simple: putting Jesus at the center of everything we do, everything that we are, everything we would like to be; all else is secondary.
Seminary Formation
Collegiate and Pre-Theology level seminary formation is all about laying strong and lasting foundations.
At Saint John Vianney College Seminary, that is what we do.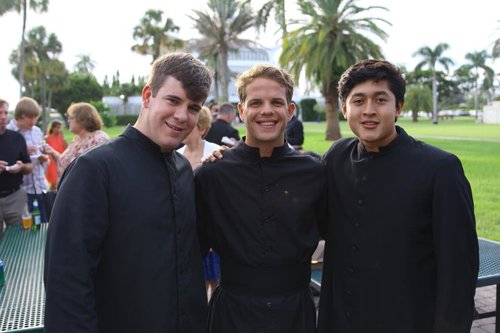 Collegiate
St. John Vianney offers a four-year Bachelor of Arts (B.A.) in Philosophy for students who arrive with little or no college background.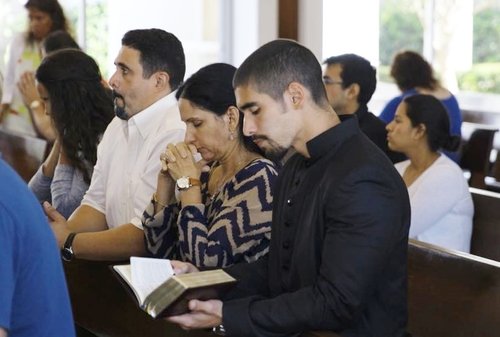 Pre-theology
St. John Vianney offers a special 2-year Pre-Theology program (Bachelor of Philosophy (B.Phil) or Master of Arts (M.A.) in Philosophy) for students who begin priestly studies having already earned a bachelor's degree.
New Language Programs




Fully Bilingual, Truly Multicultural
---