Pre-Theology
St. John Vianney College seminary offers a special two-year Pre-theology program for students who begin priestly studies having already earned a bachelor's degree. This program's study of philosophy lays the groundwork for future study of theology.
What is unique about the pre-theology program at St. John vianney?
1. An integral human formation: understanding and appreciating one's uniqueness
"God loves and cares for each one of us as if we were the only one in his care." (St. Augustine)
This is perhaps the single most significant area where a Pre-Theology Program in a College Seminary setting like St. John Vianney can truly contribute to the building of a strong foundation for a young man who has already obtained a college degree and who may already have a lot of life experience.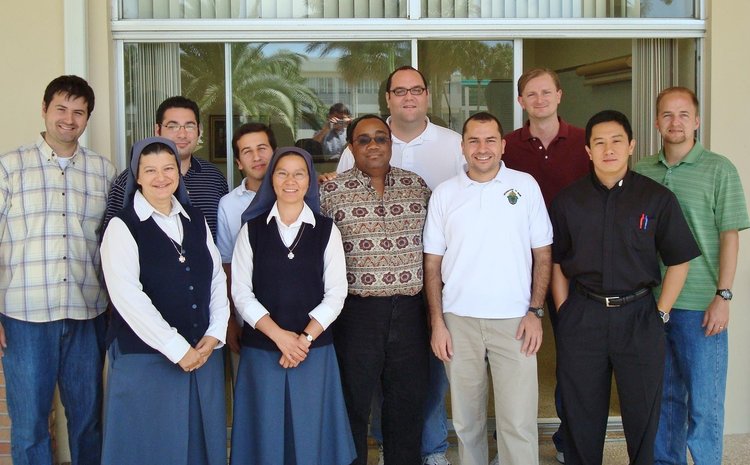 Most of those who enter a Pre-Theology Program are solid and mature men who prove to be excellent candidates for eventual theological studies and ordination. Still a number of them could benefit tremendously from (i) a certain "detox" from the world and secular society, (ii) a deepening of their knowledge, understanding, and appreciation of themselves and their unique strengths and challenges, (iii) being assisted in their understanding and appreciation of the blessings as well as challenges of celibate chastity, while (iv) still being in a setting that allows them to be truly affirmed as the older and more mature young men that they are, who have already accomplished important things in their lives, and who have made the decision to re-orient their life's discernment towards the service of God and people.
The young men who are in the Pre-Theology Program at St. John Vianney become important witnesses to their undergraduate brothers who look up to them for inspiration and support – something which, in return, aids these Pre-Theologians in receiving that affirmation they need.
In a College Seminary setting thus, a kind of "symbiotic relationship" arises between older seminarians in the Pre-Theology Program and younger undergraduates. This bears tremendous promise in terms of the Human Formation, not only for the Pre-Theologians themselves, but the undergraduates students as well.
2. An authentic spiritual formation: falling in love with a god who has loved us first
"To fall in love with God is the greatest romance, to seek Him the greatest adventure, to find Him the greatest achievement." (Anonymous, often attributed to St. Augustine)
Most young men who begin formation at this stage in their life have an established prayer life, an adequate understanding of what it means to have a relationship with Jesus Christ, and a very basic knowledge of the life and teachings of the Church.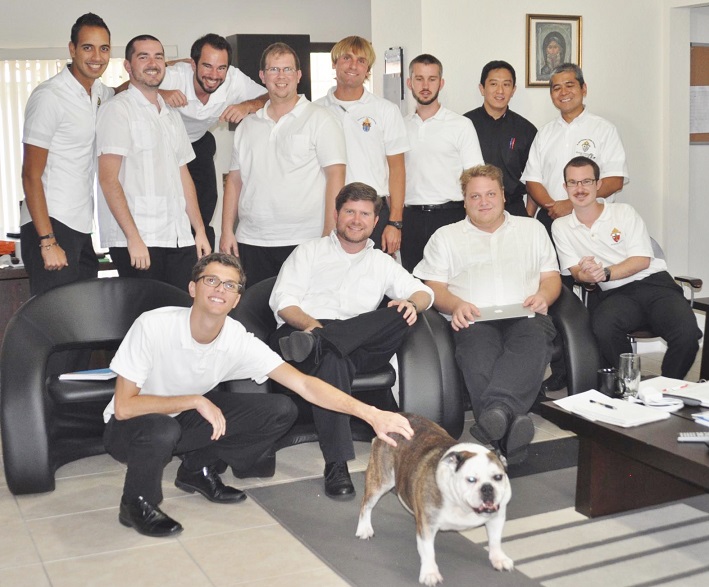 The Pre-Theology Program at St. John Vianney seeks to build on these simple and most basic foundations by allowing a college graduate who now begins his journey in formation to deepen his spirituality even further and to grow in his relationship with Christ.
St. John Vianney's Pre-Theology program also aims to allow the seminarian to deepen and expand his understanding of the Catholic Faith by introducing him to the uniqueness, breadth and all-encompassing character of the heart and mind of Catholicism.
3. A truly 'catholic' intellectual formation: growing in love of god's truth wherever it is found
"All that is true, by whomsoever it has been said has its origin in the Holy Spirit". (St. Thomas Aquins)
The Pre-Theology Program at St. John Vianney sees intellectual formation at this stage in a young college graduate's life as a venue meant to prepare him to better understand and appreciate the intellectual, most especially the philosophical, foundations of Catholic Theology.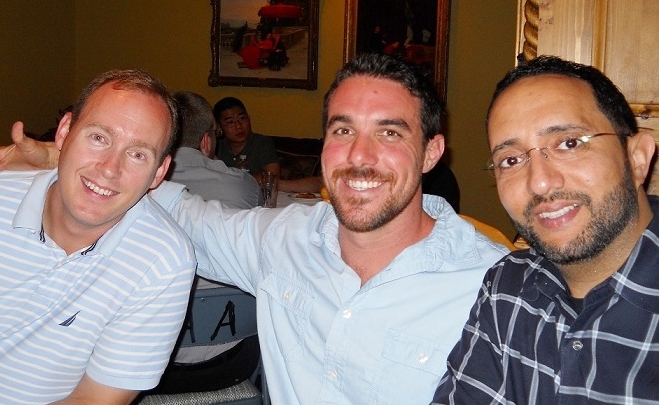 As such, the academic component of St. John Vianney's Pre-Theology Program represents a "Study of Philosophy for Understanding Catholic Theology" – this is in keeping with the seminary's orientation (as envisioned by PDV and the present PPF) to form future pastors of the Church. Since even at this stage in his formation, everything a seminarian does is meant to prepare him to become a shepherd and minister of the Gospel, St. John Vianney's Pre-Theology Program envisions a closer relationship between Intellectual and Pastoral Formation.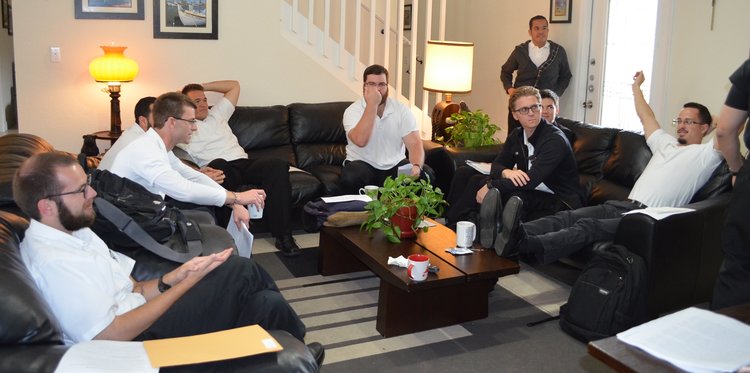 Master of Arts (M.A.) in Philosophy


Pre-Theology Plan of Study at St. John Vianney College Seminary
---
FIRST YEAR
---
FALL SEMESTER
| | | |
| --- | --- | --- |
| Course Title | | Credits |
| PHI 501 | Readings in Ancient Philosophy | (3) |
| PHI 502 | Readings in Medieval Philosophy | (3) |
| THE 250 | Introduction to Scriptures I | (3) |
| SPA 153 | Ministerial Spanish I | (3) |
SPRING SEMESTER
| | | |
| --- | --- | --- |
| Course Title | | Credits |
| PHI 503 | Readings in Modern Philosophy | (3) |
| PHI 504 | Readings in Contemporary Philosophy | (3) |
| THE 256 | Intro to Scriptures II | (3) |
| SPA 154 | Ministerial Spanish II | (3) |
---
SECOND YEAR
---
FALL SEMESTER
| | | |
| --- | --- | --- |
| Course Title | | Credits |
| PHI 511 | Metaphysics | (3) |
| PHI 512 | Philosophical Anthropology | (3) |
| PHI | Elective | (3) |
| THE 417 | Pre-Theology Seminar in Theology | (3) |
FALL SEMESTER
| | | |
| --- | --- | --- |
| Course Title | | Credits |
| PHI 513 | Epistomology | (3) |
| PHI 515 | 20th Century Thomism | (3) |
| | Thesis or Elective | (3) |
| THE 408 | Vatican II and Church Tradition | (3) |
---
Bachelor of Philosophy (B.Phil)


Pre-Theology Plan of Study at St. John Vianney College Seminary
---
FIRST YEAR
---
FALL SEMESTER
| | | |
| --- | --- | --- |
| Course Title | | Credits |
| PHI 105 | Introduction to Philosophy & Logic | (3) |
| PHI 301 | Pre-theology Survey on the History of Philosophy I | (6) |
| SPA 153 | Spanish for Ministry I | (3) |
| THE 255 | Intro to Scriptures I | (3) |
SPRING SEMESTER
| | | |
| --- | --- | --- |
| Course Title | | Credits |
| PHI 302 | Pre-theology Survey on the History of Philosophy II | (6) |
| PHI 437 | Aquinas in the 20th Century | (3) |
| SPA 154 | Spanish for Ministry II | (3) |
| THE 256 | Intro to Scriptures II | (3) |
---
SECOND YEAR
---
FALL SEMESTER
| | | |
| --- | --- | --- |
| Course Title | | Credits |
| PHI 401 | Philosophy of Being (Metaphysics) | (3) |
| PHI 406 | Philosophy of God | (3) |
| PHI 460 | Fundamental Ethics | (3) |
| PHI 461 | Social Ethics | (3) |
| THE 417 | Pre-Theology Seminar in Theology | (3) |
FALL SEMESTER
| | | |
| --- | --- | --- |
| Course Title | | Credits |
| PHI 404 | Philosophical Anthropology | (3) |
| PHI 405 | Epistimology | (3) |
| PHI 407 | Philosophy of Nature | (3) |
| PHI 496 | Integrative Seminar in Philosophy | (3) |
| THE 408 | Vatican II and the Church Tradition | (3) |
---